John Gilbert
(Flesh and The Devil, Love, Woman of Affairs & Queen Christina)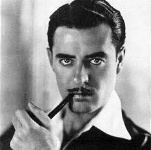 - by Néstor G. Acevedo (Greg) -
INTRODUCTION
In 1929 John Gilbert (USA 1899-1936), the heir to Valentino and The Great Lover, of the silent screen, made his talking picture debut in, His Glorious Night . It was anything but. Audiences snickered with embarrassment as Gilbert passionately whispered, "I love you, I love you, I love you", to a wooden Catherine Dale Owen.

The voice of one of the silent screen's most romantic figures was not the voice that audiences had heard in their minds as they watched Gilbert march off to war in The Big Parade (1925), or make love to Garbo in the 1927 Flesh And The Devil. The microphone sadly reduced the intensity of his love-making to mere posturing.

John Gilbert, was an actor and major star of the silent film era. Know as "The Great Lover," he rivalled even The great, Rudolph Valentino as a box office draw. Born John Cecil Pringle, Logan, Utah, 10 July 1899. His parents were members of a third-rate travelling stock company; they were divorced when he was a baby and his childhood, he recalled in a short autobiography, was miserable period when he was at time "hungry enough to eat out of garbage cans." His schooling was meager and sporadic and ended, like Greta Garbo's, When he was fourteen. Gilbert had never wanted to be an actor, but after a succession of menial jobs, he entered Motion pictures as a three-pound-a week actor.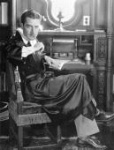 JOHN GILBERT THE ACTOR
John Gilbert overwhelming ambition from the start was to be a director. To secure his services as an actor, he was subsequently often promised a chance to direct, but he was never given an opportunity to work behind the camera, being demonstrably too valuable in front of it. This disappointment nettled him all his life. Jack Gilbert found his way to Hollywood where he lied about his age, adding four years, (that's why in some biographies he appeared to born in 1895). In 1917, eighteen-year-old Jack married one Olivia Burwell. In 1919, he appeared opposite famed star Mary Pickford in Heart O'The Hills.

To his friends in the film colony, Gilbert was know as a very gay blade, reckless, temperamental, slightly mad, a rollicking companion, and a generous and convivial host. He was also a man who, as one of his friends has said, "Had a tendency to overcapitalize romance both on the screen and off". Before encountering Greta Garbo, he had been twice married and divorced. First to a film extra, and then to the well-know stage and screen actress, Leatrice Joy, and they had a daughter, Leatrice. Neither marriage lasted long.
Though Gilbert's public personality as depicted in the fan magazines, was that of the dashing, wholesome outdoor type, fond of tennis, swimming, and yachting, it was his drinking that Miss Joy complained of in seeking a divorce. John Gilbert, a man who made enemies almost as easily as friends. He developed a large following of film people in and out of the studios, who considered him monumentally conceited and as uncivil, rebellious, and irritating as a spoiled child.
JOHN GILBERT STARDOM
It was a shattering blow to a star who had lived his life through his films. If he was playing a Cossack prince,Gilbert would fill his Hollywood home with Balalaika Orchestras and serve his guess with the finest Beluga caviar. He submerged his volatile personality beneath these operatic gestures without any sense of irony. He was the original movie-struck, screen star for whom the tinsel on the inside, was every bit as real as the tinsel on the surface. Stardom came after a long, hard apprenticeship, which began with work as a $15-a-week extra at Thomas Ince Studios. Later, he wrote scripts for Maurice Tourneur and did some directing, before signing a three-year contract with Fox. Now billed as John Gilbert, his dark, latin good looks, deep expressive eyes, fluid movements, and sensational lithe build suited the silent, exotic, romantic film, The Count of Monte Cristo (1922) which helped propel him to stardom. In 1924, he moved to the newly formed MGM, and was immediately put into an adaptation of Elinor Glyn's, His Hour. He appeared in The Merry Widow (1925) opposite the haughty, beautiful Mae Murray, and directed by the extravagant Erich Von Stroheim.
Within a year, he was a star after Valentino's death in 1926. (Valentino was the screen's most popular romantic leading man at the time). Gilbert had a big nose, and rather close-set eyes, but his piercing gaze, flashing smile, and hint of vulnerability beneath the glittering exterior, was an irresistible combination. He became then, the screen's most popular leading man. By 1927, Gilbert was the highest paid star in films. Now know as "The Great Lover" his film, King Vidor's The Big Parade (1927) was the most successful movie of the silent era, on which Gilbert declared; "That was worth doing, all the rest was balderdash".

Gilbert and Mae Murray
The Big Parade was his masterpiece, the film grossed $15 million, so MGM, gave him a fantastic, four-year, million dollar contract. After the smash hit of Big Parade , comes another King Vidor's film, La Bohéme , he played opposite the great silent movie star, Lillian Gish. Then comes Greta Garbo, Flesh and the Devil, (1926) Love, (1927) A Woman of Affairs, (1928) his silent movies with Garbo. In 1929, he spoke his first words on the screen; he attempted the balcony scene from, Romeo and Juliet, opposite Norma Shearer, in The Hollywood Review of 1929. ( exist a color clip with Gilbert, among others). Audiences sniggered and even laughed, and his next film, His Glorious Night, was no better. It wasn't that his voice was bad, it was simply that it didn't suit his image, his style of acting, or his face: the dashing, swashbuckling personality of the silent cinema lost credibility. He made 15 sound movies, but his best, and most acceptable of them all was, Rouben Mamoulian, Queen Christina 1933 with Greta Garbo. Still, John Gilbert was a true movie-struck star, who believed in and adored the glamour, living his life through his films, and submerging himself and his soul, in the exotic characters he represented.
GARBO AND GILBERT
When John Gilbert, the hottest star of the silent era of Hollywood, first met Greta Garbo, the Icy Young Swede, she snubbed him. Not long after, Louis B. Mayer, head of MGM, forced them to work together in a film. He felt that the young starlet who lit up the silver screen could only benefit by playing alongside Gilbert. Garbo, sad and vulnerable after the death of her sister Alva, wanted to go home. Gilbert was facing divorce from his wife and didn't want to work with such an awkward-co-star, who already insisted on walking off the set promptly at 5.30, even in mid-scene.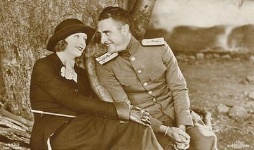 Garbo & Gilbert
So everyone was expecting some kind of explosion when they began working on the film, Flesh and the Devil, they got one: an explosion of passion. There, on the set, in front of everyone, they fell madly in love with each other. What followed in their lives was to be as turbulent and as dramatic as any Hollywood melodrama. "They were the first most glamorous couple in the world" To find out all about life in the media spotlight. Their lives would never be the same again. They met, officially, on a hot production stage one summer day in 1926.
A POEM BY ANONYMOUS (1928)

Look at Johnny Gilbert,
Oh, isn't he a darbo,
With nose transfixed to collarbone,
Inhaling Greta Garbo.
He was twenty-seven years old; she was twenty (near to be twenty-one). Previous to their formal introduction by Clarence Brown, Gilbert and Garbo, had a less than nothing acquaintance on the MGM lot. Greta recalled seeing lack a number of times as both were hurrying to their respective movie sets.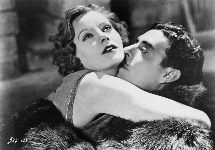 Flesh and the devil
On one occasion, writer Frances Marion reported, a gregarious Gilbert hailed his fellow worker with a cheery, "Hello, Greta!" Unaccustomed to a stranger speaking to her in such familiar terms, she stopped and correct him. "It's Miss Garbo," she announced. Gilbert enjoyed telling the story to friends. "Imagine upstaging me!" he laughed. On August 17, Garbo returned to the studio. Director Clarence Brown suggested to Gilbert that he should walk over to her and introduce himself. "To hell with her," he said. Gilbert didn't like her very much. Filming started without any problems. The first scene they shot together was the train station scene, where Greta and John's character first See each other. That following weekend, Garbo met Stiller (her mentor) and some friends. She talked About Gilbert and it seemed that it was love at first sight. Back on the set, Thalberg, (head of production) heard and saw the electricity between Garbo and Gilbert, so he assigned Frances Marion to re-write scenes with an eye for passion. Garbo, liked to work with Gilbert, she started feeling better. Director Brown also treated Garbo very nice. He understood her acting possibilities and respected her. Brown would talk to the actors in a softest voice. He was especially careful with Garbo.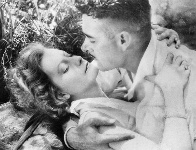 Garbo and Gilbert on the Love set
Because of their work, Greta Garbo and John Gilbert spent all of their days together, and Gilbert Took advantage of every opportunity of press his cause. The opportunities were many and suitable. In the picture they were making, they portrayed a man and a woman hopelessly and violently in love.

However dated and droll most of Flesh and the Devil seems when seen to-day, the passionate love scenes Between Gilbert as Leo, and Garbo as Felicitas, who in the film was married to Lars Hanson, project aquality of conviction beyond the most accomplished play-acting. "Ever before has John Gilbert been so intense in his portrayal of a man in love," wrote the critics of The New York Herald-Tribune in reviewing the film. "Never before has a woman so alluring, with a seductive grace that is far more potent than mere beauty, appeared on the screen. Greta Garbo is the epitome of pulchritude, the personification of passion. Never in the screen, we had seen seduction so perfectly done."
Off the set, Gilbert and Garbo were also getting better acquainted. They often dined together, and the young Actress became rather frequent visitor at Gilbert's Tower Road Mansion, set high on a hill overlooking Beverly Hills. Sometimes on Sundays, they went off in one of Gilbert's sleek, high-powered roadsters for a day's drive and a picnic in the mountains. Nobody at this time-and but once later- ever heard Greta Garbo talk in public about John, but he couldn't keep quiet about his new Swedish friend.

"Garbo is marvelous," he said, " the most alluring creature you have ever seen". Capricious as the devil, whimsical, temperamental, and fascinating.When Gilbert invited other guests to his house, she was stricken speechless and displayed an uncontrollable Urge to flee into the hills, or back to her hotel. Gilbert, who enjoyed having a Greta many people around him, Undertook the task of trying to make her feel at ease with his friends. His principal training ground for bringing her out socially, were his Sunday buffets, which had become a kind of local institution, and were usually attended by some two dozen actors, actresses, producers, directors, and other film people.

Gilbert hoped that Greta Garbo, would lose some of her shyness, and learn to enjoy his way of living. John Gilbert tried to instill in Garbo a confident social manner. "He wanted her to be the semiofficial chatelaine of the house on the hill," Carey Wilson has said. "She was one of the sweetest and finest person I Ever knew, and she tried to play that role as Jack wished, but it was hard for her." Sometimes, when buffet Had been prepared, Greta would become very nervous and uneasy if the quests were slow in the beginning to eat. She would go around to Jack, and whisper anxiously that the food was ready but nobody was eating.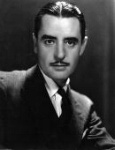 "Well, just go and tell the people it's time to eat," Jack would say. But things like that she couldn't do.What was second nature for him was agony for her. Carey Wilson recalled. Regardless of her tentative social attitude, she held total fascination for Gilbert.Gilbert taught Greta how to play tennis, and though her from was unconventional-she grasped the racked around the middle of the handle instead of at the end-she developed into quite a good player.Wilson recalls one period when, Gilbert being busy at the studio, he and Greta played a singles match every day, for sixteen days in a row. On the sixteenth day, she was the winner, for the first time. "Now I never play you singles again," she told Wilson. "She didn't say why," Wilson has remarked. "Evidently she had reached some goal."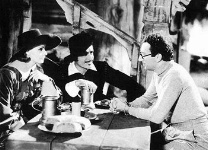 Making Queen Christina (USA 1933)
When she was together with Gilbert and Wilson, she was almost always in gay spirits and seemed to fancy herself as a kind of third musketeer. Both Gilbert and Wilson wore loosefitting, wrap-around polo coat with a belt that tied like sash. One day Greta showed up wearing a coat exactly like theirs. "Now I'm one of the boys," she announced. She was interested in perfecting her English, and when either Gilbert or Wilson used a word or expression she didn't understand, usually said, "Come on, I'm one of the boys, tell me what it means" Sometimes, when the three friends were sitting around after dinner, she would get up and say, "I take a walk." It was understood that she liked to walk herself, and she would disappear alone into the hills above Gilbert's house. She had been warned that there were snakes in the hills. "So?" she replied. Often she stayed away until long after dark, and more than once Gilbert and Wilson set out to look for her. When she returned from her solitary walks, she would be greatly amused if the boys showed signs of having been worried about her. With the boys or with Gilbert alone she was talkative, natural and seemingly content.

On the peak of their love affair, they were calling each other by pet names. Gilbert's favourite for Greta Garbo Was "Fleka" derived from the Swedish "svensk flicka" meaning "Swedish Girl." Another was "Gee-bo," at other times he referred to her as "The Swede." Her nickname for him was, "Jacky," which, because of the Swedes' difficulty in pronouncing the letter "J" she pronounced, "Yacky."

Shooting on Flesh and the Devil ended on 28 September 1926. For months fan magazines, gossip columnists and radio had been talking about the big love affair. The public was eager to see the movie. The film premiered At New York's Capitol Theatre on January 1927. The critics great, the film was a big hit, and is now an ultimate classic.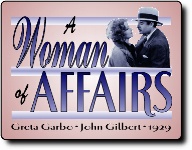 GILBERT ON GARBO
When she doesn't feel like working, she will not work. Garbo never acts unless she feels she can do herself justice. But what magnetism when she gets in front of the camera! What appeal! What a woman! One day She is childlike, naïve, ingenuous, a girl of ten. The next day she is a mysterious woman a thousand years old, Knowing everything, baffling, deep. "Garbo has more sides to her personality than anyone, I have ever met" When she comes into a room, every man stops to look at her. And every woman, which is more remarkable. She is capable of doing a lot of damage-unconsciously, of course, upsetting thrones, breaking up friendships, wrecking homes-that sort of things.
GARBO ON GILBERT
Many things have been written and said about our friendship, Garbo said in the one interview in which she ever publicly referred to Gilbert. "It is a friendship. I will never marry… But you may say that I think John is one of the finest men I have ever know, American or otherwise. He is a real gentleman. He has temperament. That is, he gets excited- has much to say sometimes- but that is good. I am very happy when Metro-Golwyn- Mayer say I am to do a picture with Mr. Gilbert. He is so fine an artist; he lifts me up and carries me along with him. It is not just a scene I am doing-I am living."
GARBO AND GILBERT IN LOVE
Garbo's seventh film, Love, had John Gilbert opposite her for the second time. Love, was a modern adaptation of Anna Karenina , made in modern clothes. When they were set to star in this film, their affair was so public, that the title had to be changed to Love , so that the posters could read: "Garbo and Gilbert in Love".

Peculiar combination this Gilbert-Garbo hook up. Both sprang up suddenly and fast, Miss Garbo from nowhere. The later isn't now a big as she should be, or will be, always remembering it's the stories that count. With the start they've got, Garbo-Gilbert, are in a fair way to become the biggest box-office mixed team the country has yet known, said a critic from Variety.

In the course of the two years they worked together, Gilbert repeatedly asked Garbo to marry him, but she refused each time, still, more than once Gilbert actually believed they would marry. She keeps saying, "You are in love with Garbo the actress." An irate Gilbert replied, "You're damn Right." Frankly, I don't want to marry some dumb Swede and raise wheat and have kids miles from civilization. On another occasion more calmly, Gilbert complained that Greta was always "holding back something-guarding a part of herself, even in romance." It was hard to take, he said.

The end of their liaison coincided with the last of a series of three films they made together, A Woman of Affairs, released in 1929. Once the fabled love affair was over, Gilbert quickly sought solace elsewhere. The same year he married another well-know actress, Ina Claire. Reporting their sudden wedding, one newspaper headed its story: "GARBO COLAPSES AS GILBERT MARRIES." Shortly afterward Garbo told a friend, "I wonder what I ever saw in him" I guess he was pretty. There never was a romance between us."
MORE ON GILBERT
The beginning of the fall of the great John Gilbert, was on the day he elaborated a wedding, September 8, 1927 with Garbo. When Greta changed her mind, did not appear, and left John alone at the altar. Gilbert had a terrible row with studio boss Louis B. Mayer, after Mayer stated to John, "What do you have to marry her for? Why don't you just screw her and forget about it?" Gilbert flew into a rage, attacked and punched the magnate. Mayer shouted up from the floor, "You're finished John Gilbert, I'll destroy you if it cost me a million dollars."

Louis B. Mayer, kept his word, and did his best to harm John, putting him into films of inferior quality, hurting his reputation, and warning other studios not to hire him. It's rumored that Mayer, himself or his sound chief engineer manipulated the knobs of Gilbert's first talkies so that the sound of his naturally higher pitched voice came out shrill, a "white noise" so the public laugh at him in 1929, His Glorious Night, it was the beginning of the screen's highest paid matinee idol, the end of the great lover of cinema.

Depressed and insecure, the handsome actor, always a heavy drinker, increased his consumption. John starred in a well-received film he wrote himself, Downstairs, (1932) and married his co-star Virginia Bruce in 1933, (he divorced Ina Claire in 1931) they divorced a year later. Gilbert's contract at MGM ran out after he made Fast Workers (1933), but Gilbert and Garbo had remained friends, and she insisted that her one time lover, return to MGM and star opposite her in Queen Christina (1934) after rejecting Laurence Olivier, among other important leading men. This time however, Greta Garbo's name appeared above the title and John Gilbert's name appeared below the title (he did not appeared in the film trailers). His performance in the film did not redeem him; his slide into obscurity was almost complete. His confidence and bravura seemed to be gone.
THEIR LAST FILM TOGETHER
THE END
Then, John Gilbert was hired at a low salary by Colombia Pictures to make what would be his final film, The Captain Hates the Sea (1934), in which he played an alcoholic. Gilbert received third billing, and was ot able to regain his reputation. Alcoholism severely damaged his health, and on January 9, 1936, one of he screen's most magnetic personalities who acted in ninety-nine films, and played himself in seven others, died of a massive heart attack in Los Angeles. HE WAS ONLY 36 YEARS OLD.
TRIVIA ABOUT GARBO AND GILBERT
Gilbert was considered for the Baron von Geigern role in, Grand Hotel (1932).

Gilbert was the first choice to play the male lead in Susan Lenox (1931).

In 1928, Gilbert suggested Thalberg to film Anna Christie or Camille with Garbo ut Thalberg did not want Garbo to play whores.

When Greta Garbo and her lover, John Gilbert, were set to star in a version of Anna Karenina, with the working title Heat, their
affair was so public that the title had to be changed to Love, So that the posters could read, "GARBO and GILBERT in LOVE"

MORE ABOUT GARBO & GILBERT
click HERE!
SOURCES
Karen Swenson - A life Apart
Barry Paris - Garbo
Frederick Sands and Sven Broman - The Divine Garbo
Steve Starr edited by Néstor G. Acevedo (GREG)